Our professional Web design and Web development services will set your business apart from the competition. We will work with you to establish the exact look your company desires. Whether you are using our services for a simple website or a full blown web application, our Web Design and Delopment services include Analysis, Strategic Planning, Web Site Layout, Web Site Design, Web Site Development, Graphic Design and Search Engine Optimization. Contact us today for your free initial consultation.
Our Process

Planning never hurts...
Each project starts out with an interview to gather information and help identify the client goals. A proposal will be generated and given to the client for review. If the client approves of the proposal, additional interviews and an analysis of the marketplace will be made in an effort to fine tune the proposal to fit the exact needs of the client. Throughout the entire process, Nouri Data Systems will maintain constant communication with the client. For a Free consultation contact us today.
Analysis

Research... Research... Research...
This is a recommended step for all Web site designs. The analysis process is a discovery process which helps determine the primary reason you want or need a website. This phase will also help identify alternate roles that the website can play. For example, you may want a website to sell a specific product to anyone on the internet, but you can also use the website to post answers to frequently asked questions, or collect sales leads for this product or future products. It will also help you discover what your competition is doing online You do not want your competition to have marketing advantage over you, especially during these tough economic times. We can determine if your website can be integrated into your existing business model or with the systems you use internally. How integrated do you want the website to be with your company systems? Having the answers to these questions will help when putting together a strategic plan, which determines, among other things, the timetable for completion of each phase of the project. At the completion of the analysis phase of your project, we will have a clear picture of the functionality you need, the functionality you want, and the type and amount of web marketing that you will need.
Strategic Planning

How do you position yourself...
During this phase, you decide what your audience (web site user) will be, how you will attract them and keep them engaged and the level of functionality you want to include in the website. The Strategic Planning phase usually addressed how you want to position your company, which may include branding, the mood the website inspires in its users, the type and level of marketing and anything else that needs to be addressed prior to the design Phase.
Web Design or Website Re-Design

Custom Professional Website designed to your needs...
After an analysis and after a plan is formulated on how to go forward with your project, content is normally made available by the client. This content will be in the form of text, images, sounds, music, videos, etc.., Each section of the website is layed out for optimal user experience. Our professional Graphic Designers will then create a composite of the website for approval. Once approved, our programmers will created a search engine optimized web site to match the approved composites along with all the promised functionality. For a Free consultation contact us today.
If you are the adventuring type and would like to build your own web site, Blue Host has all the tools required to assist beginners with the creation and maintainance of a website. They also provide unlimited space to store your website, unlimited transfer size and unlimited domains. This means that your website can grow without fear of additional charges, you won't be charged for exceeding a set transfer size (the more traffic your website recieves, the more your transfer usage wil increase), and you can have more than 1 domain point to your website or host additional websites on the same hosting package. We have been affiliated with and using Blue Host to host our own sites for many years and highly recommend them. If you have any questions regarding your specific needs, please feel free to call us @ (347) 838-5708 or click on the image below.

Blog Setup / Design / Installation

Customized Blog designed just for you...
Every business that needs to get information to the public in an relatively painless way, needs to have a blog. Using a blog in conjunction with a website (or even if you have no website), is a great way to engage with your customer base. Blogs can be set up in a variety of ways, that allow you to control the level of interaction with your customers and potential customers. For a Free consultation contact us today.
Although there are websites out there that allow you to create a blog for free, you give up rights when you are not hosting the blog yourself. If the free host decides to shut you down, you have limited recourses and may lose access to and the information on your blog. When you host your own blog, you have full control and will not lose your site due to business decisions made by others. We have been affiliated with and using Blue Host to host our own blogs for some time now and we feel that Blue Host provides an easy solution for beginners and experienced web developers when it comes to creating and maintaining your blogs. If you have any questions regarding your specific needs, please feel free to call us @ (347) 838-5708 or click on the image below.

Marketing Landing Pages

Running an online marketing campaign?
If you are running an online (or offline) marketing campaign, you need a way to measure your success with each campaign. Landing Pages are simple web pages that are used, along with analytics, to measure the success of your ad campaign.
How it works: A Landing Page is created with the details of your ad, basically a web based ad. If you are using Google Adwords or something similar, you simply use the address of the Landing Page when creating your Adwords ad. Landing Pages can also be used to measure the success of your print advertisements. You simply include the website address of the Landing Page in the ad, or use a QR Code that can be scanned with a mobile device. The potential customer is then directed to your Landing Page (and web site). Using Google Analytics or some other analytics service, you will be able to determine.the number of visits to your page. For a Free consultation contact us today.
Web Application Development

Complete web application design, development, integration, and testing...
Whether you want a web based classified ads website, a real estate listings website, a social network application, or anything you can imagine, we can help. Want to move a Custom PC based application onto the web? We may be able to help! For a Free consultation contact us today.
Database Integration

If you want your data available online...
Do you need to have an existing database integrated with your website or web application? For a Free consultation contact us today.
Legacy System Integration

Existing in-house systems growing pains?
If you have an existing in-house application that you would like to completely or partially integrate with your website, we may be able to help! For a Free consultation contact us today.
Customized Content Management Systems

Easily manage the data your website displays to the world.
If you need a customized content management system, we can develop it to your specifications. For a Free consultation contact us today.
Search Engine Optimization

Being friendly to search engines....
Being friendly to search engines is just as important to your business success as being friendly to your customers. Search engine results normally fall into 2 basic categories. The first category are ads that are paid for, such as Google Adwords. The second category are results that are found naturally, which are not paid for. When a website is search engine optimized, the likelyhood that a website will appear in the top ranking of a search result improves dramatically. For a Free consultation contact us today.
Search Engine Marketing

Improve search result rankings with a Search Engine Marketing Campaign.
There are many different online marketing programs that can improve your bottom line. Which one is right for you? For a Free consultation contact us today.
Online Reputation Management

Find out what your customers and competition are saying...
With the popularity of internet and the increase in users each day, it is becoming increasingly important to monitor your online reputation. Bad comments or reviews on a review or complaint website made by an unhappy customer, when left unchecked, can effect your business and cost you in sales. Your competition may also make comments and remarks that could damage your bottom line. The comments and reviews themselves are usually not the problem, but the company's response or lack of a response is a huge factor.
We understand that most successful business persons are just too busy to regularly check the web for customer comments, reviews and other information posted about your company. That is why we are offering our Online Reputation Management service.
We will manage and monitor the online reputation of your organization and notify you of any negative elements which can spoil your image or damage your business. We will then move forward with any responses or corrections you deem appropriate. For a Free consultation contact us today.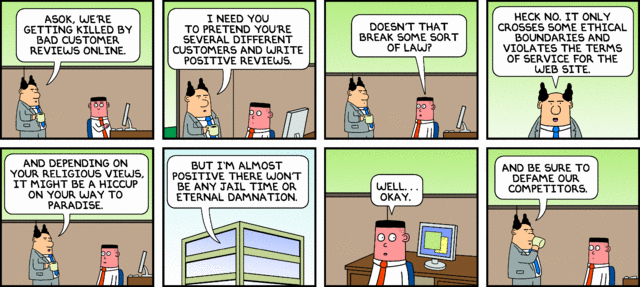 Data Recovery and Digital Forensics

Data lost? We can save it!
Through a special arrangement, you can now receive professional data recovery service through DriveSavers Data Recovery at reduced rates. Call DriveSavers at (800) 440-1904 and mention the special discount code: DS20947 to receive discounts and other unique benefits on data recovery services. You never know when it will happen to you, so be prepared. Visit and print a copy of the special discount page and keep it with your computer records.
Co-Op Advertising

Lets help each other...
Our Co-Op Advertising Solution allows businesses to cost effectively advertise locally at an attractive price.
The concept of placing advertisements on menus is accepted due to the retention rate and amount of time the menus are kept. Typically, consumers will keep a menu even if they have not purchased from the restaurant in the past, and existing customers will hold onto the menu until an updated menu is available. This ensures the advertisements have a longer lifetime than a typical local paper or magazine ad.
Circulars are typically printed at a certain frequency (weekly, monthly, etc...) and the life of the advertisements are not as long as menu advertisements, but they are in demand by a larger demographic and are sought after for the promotions and discounts being offered by the retail store hosting the circular.
Our standard print run is set at 10,000 with a distribution of 75% (distribution is performed by contracted distrubution service). The remaining 25% are placed in the host restaurant or retail store as handouts. This 75/25 balance ensures The host restaurant/retail store recieves exposure to potential customers while allowing the advertisers to market to the restaurant/retail store existing customers. Print runs and distribution ratios are flexible and will be adjusted as per needed.
All of the menus and circulars along with the advertisements will be available online while the menu/circular is live. As a special thank you to the advertisers that make it all possible, the ads will remain online for an extended period of time.
If you are interested in advertising or if you need menus or circulars printed free of charge, please contact us today to see if you qualify.
To view a sample of an existing menu Click Here
To see samples of existing online menus Click Here
To advertise on an upcoming menu or circular Click Here
News and Events

September 21, 2011
New Co-Op Ad Host
S & W Supermarket signs on as a new host for Co-Op Advertising. 10,000 sales circular will be distributed in the Throggs Neck section of the Bronx. For advertising information, please call (347) 838-5708.

July 1, 2011
New Co-Op Ad Host
Cestra's Pizza signs on as a new host for Co-Op Advertising. 10,000 menus with co-op advertising will be distributed in the Throggs Neck & Westchester Square sections of the Bronx. For advertising information, please call (347) 838-5708.